Pinhole Camera Pictures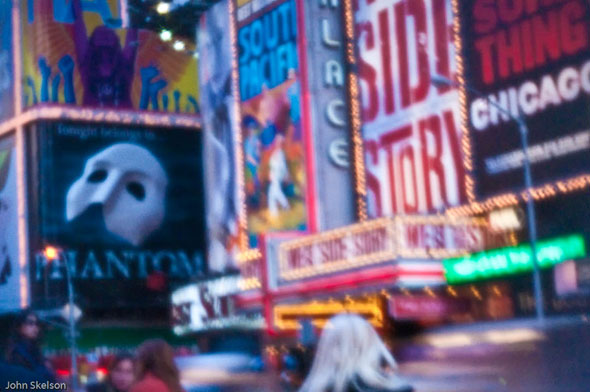 by Robert Sievert
I have been admiring the pin hole photography that I have been seeing as the results of the workshops John Skelson has been doing at the Art Lab (Snug Harbor, Staten Island).
First there was a raucous shot of Times Square (above) that he showed at an exhibit at the Art Lab. There is a distinct feeling of unreal light generated by all the neon and glare of the theater signs.
By minimizing the details the overall aura of the shot is allowed to take prominence. Skelson has figured out how to use a high end digital camera to produce pin hole images.
Phyllis Featherstone has been working with Skelson and has produced some rather remarkable images. Her shot of some bottles really bought to mind the writings of Aldous Huxley. In Doors Of Perception he talks about seeing the "Dharma Body", the essential aspect of an object that is seen once the mind is cleared of superficial identities. That is what I think is so compeling about these images.
They are closer to visions than ordinary photography. They eschew the mundane for the essential.
---
---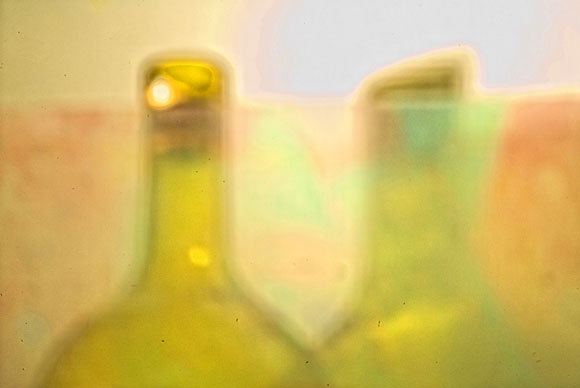 Phyllis Featherstone: Bottles
---
---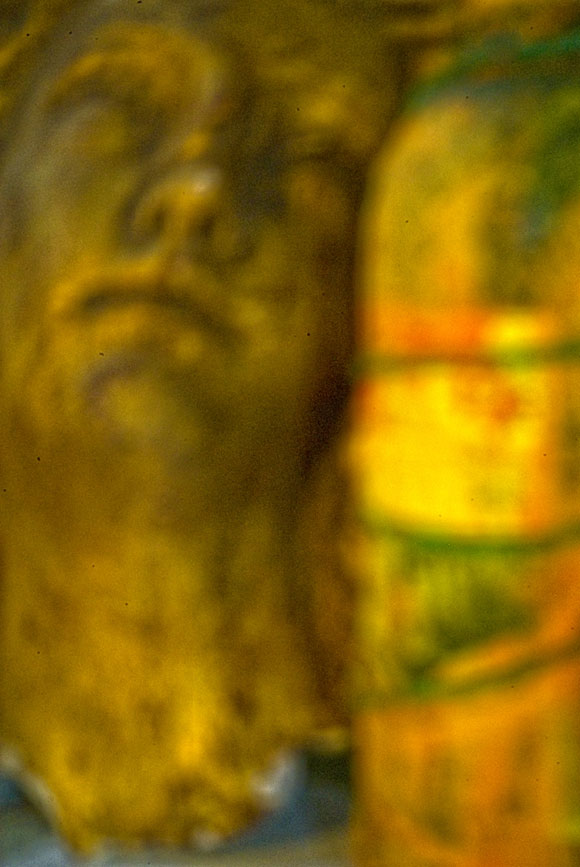 Phyllis Featherstone: Mask
---
---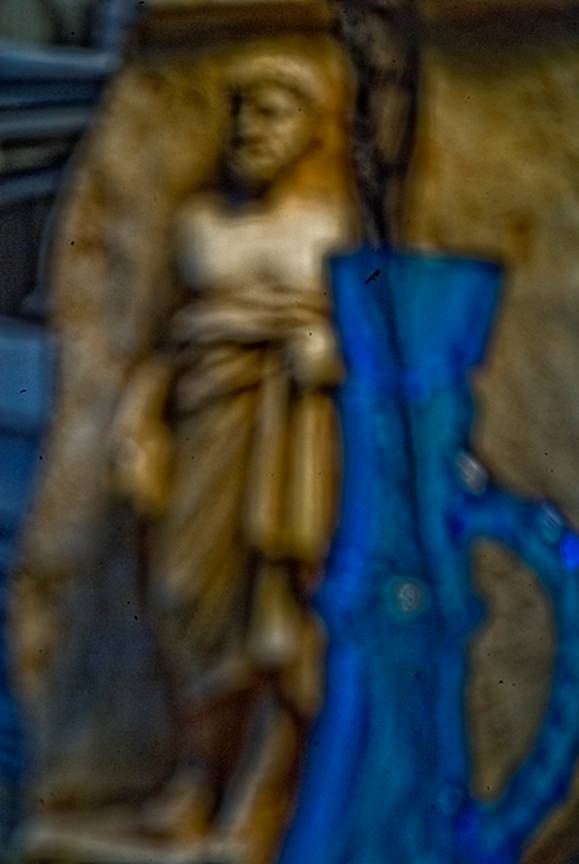 --pinhimg005--
---
---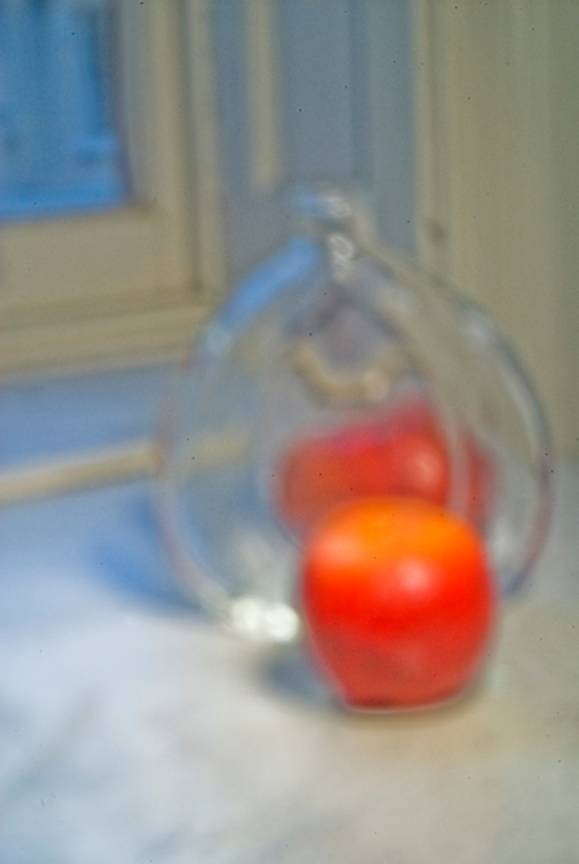 --pinhimg006--
---
---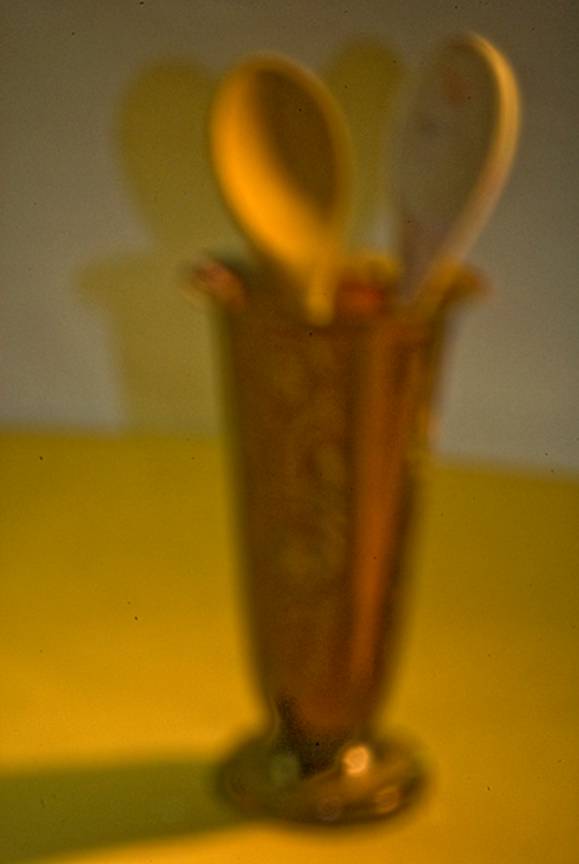 --pinhimg007--
---
---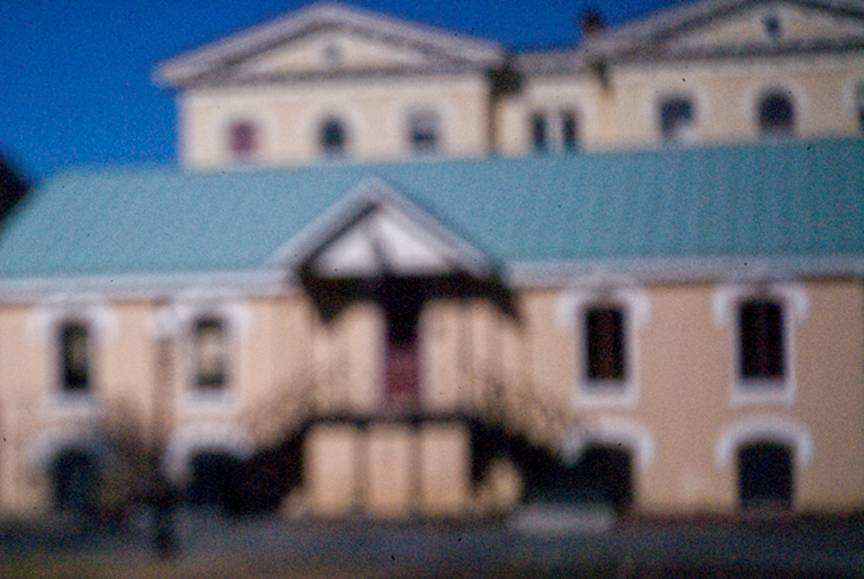 --pinhimg008--