"Harsh Beauty in the Smashing Elements"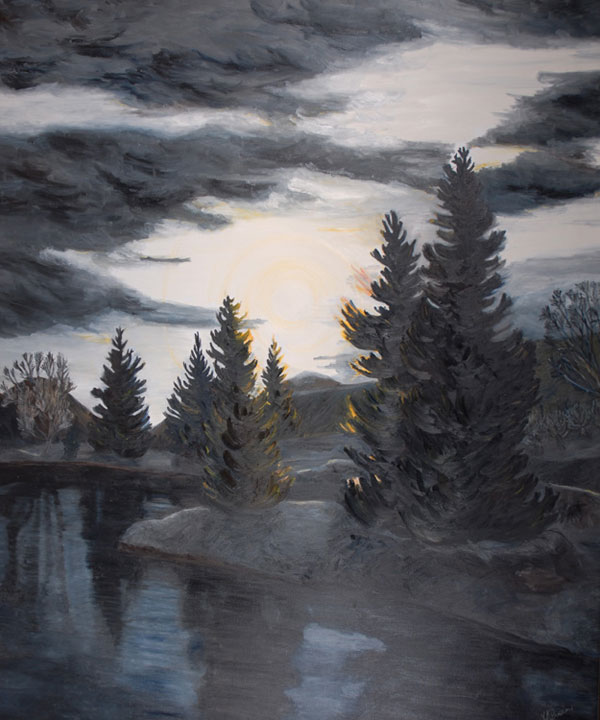 Black Sunrise
Louise Guerin at Blue Mountain Gallery
by Robert Sievert
Louise Guerin's new paintings, to be seen Blue Mountain Gallery in April and May, are bold expressionist images. She is at her best in a series of almost black and white painntings that seem to explode off her canvases. Her paintings of Utah's Park City and a beach in New Zealand seem to mark a real step forward into expressive painting.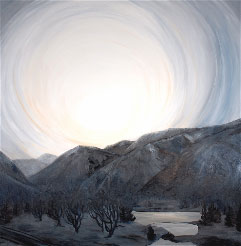 Utah Sunrise
Guerin was an artist in residence at Utah's Park City last Spring and was surprised to find herself wanting to paint that landscape, since it was so unfamiliar to her. The solemn majesty of the high peaks around Park City and the quiet hush of the salt flats of Salt Lake itself both captured her imagination and ended up in very different but equally forceful canvases.
Guerin sensed massive forces as she painted this current landscape exhibition -- a deep disquiet in the air -- the pounding surf in these imposing seascapes certainly does not invite thoughts of swimming. The geographic location is her homeland of New Zealand but the general atmosphere echoes the current worldwide uncertainty in all spheres. The paintings take on an allegorical significance and mythological forces seem to be at work here.
Guerin worked from drawings and photos of a beach she has been visiting all her life. Her animated brushstrokes match the crashing waters and the sense of impending danger and challenge. The huge pieces of driftwood being washed up could be survivors of an unknown struggle further up the coast or a transplanted version of Mathew Brady's battlefield corpses from Antietam. Harsh beauty in the smashing elements.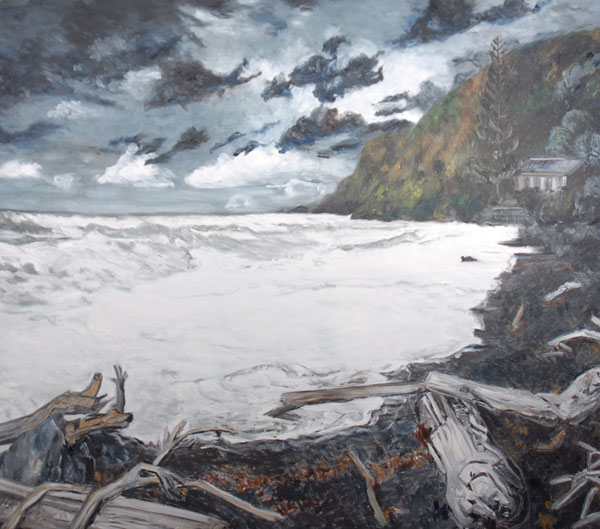 Tree House
Last Lamp