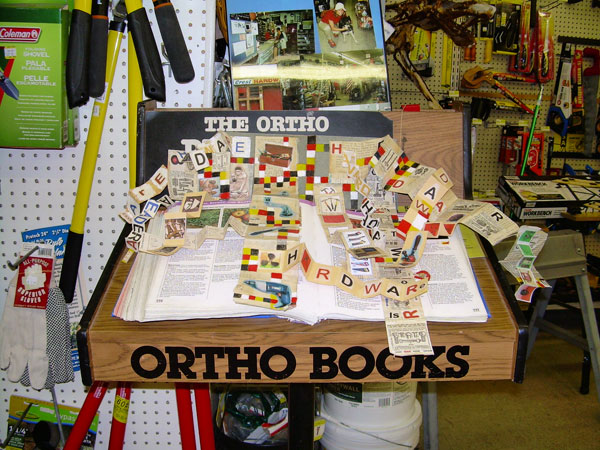 Donna Maria de Creeft: Fold-Out Book (2008)
Crest Hardware Store is a community-minded establishment that has been there for generations. It has begun a series of art events this spring showing the work of artists mixed in with their wares as well as hosting performance events.
Artist, bookmaker and sometime contributor to Artezine Donna Maria DeCreeft installed a fold out book in a hardware display. I found her images witty and intriguing and must applaud all involved for this pioneering art venue.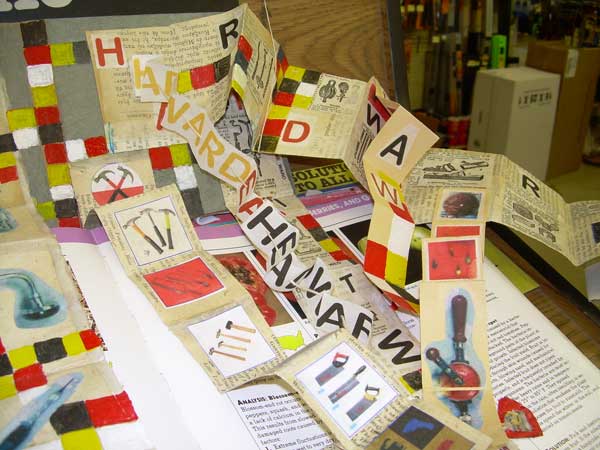 Donna Maria de Creeft: Fold-Out Book (detail) (2008)