IN BRIEF
Vivian Maier Documentary
---
See the Vivian Maier Newsletter for the story about the new documentary. Our review of Vivian Maier's work is here.


Astoria Street Art
2014 - 2015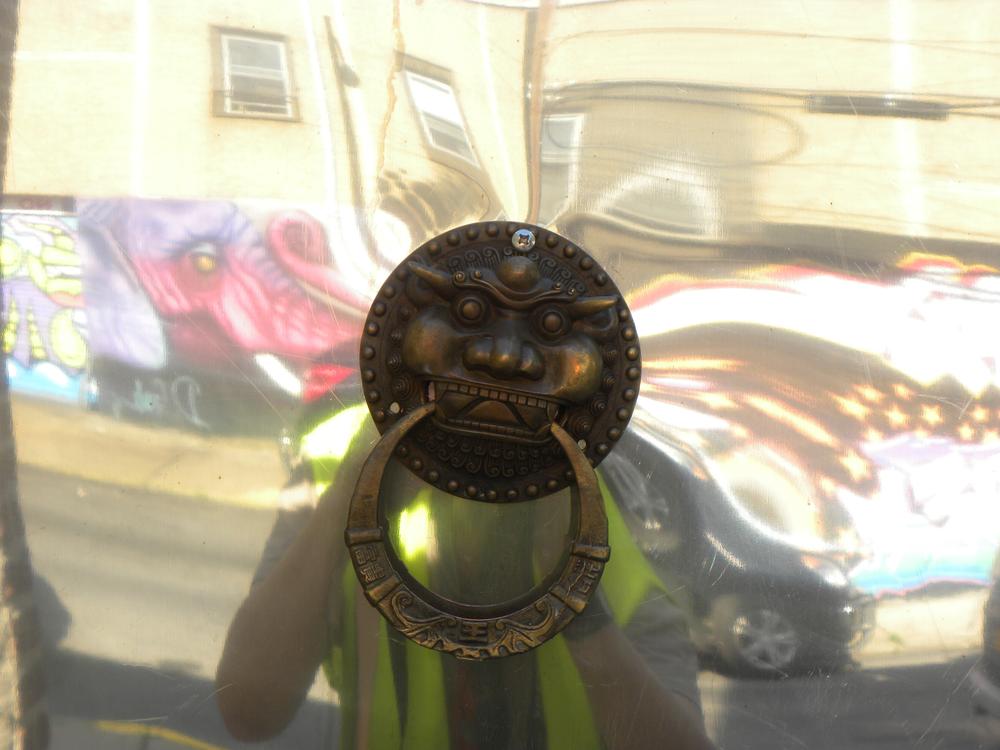 (Street Art, Astoria 2015-15)
---

E A R L I E R A R T I C L E S

---


(Image removed due to copyright restrictions imposed by owner of the photograph of which it was a detail.)

Greer Lankton at Participant
---


---
Judith Schaechter's
'Dark Matter'
Judith Schaechter's Dark Matter is a show of stained-glass light-boxes and sculpture at the Claire Oliver Gallery in Chelsea at 513 West 26th Street, New York, presently up and open until Saturday, October 25.
continued....
---


---
Our Publisher Becomes A Conceptual Artist
by Gordon Fitch
---

---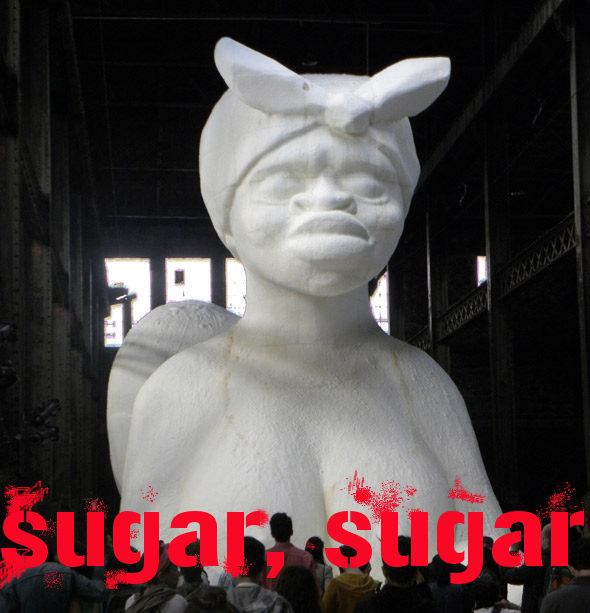 Kara Walker: Subtlety (detail)
---

---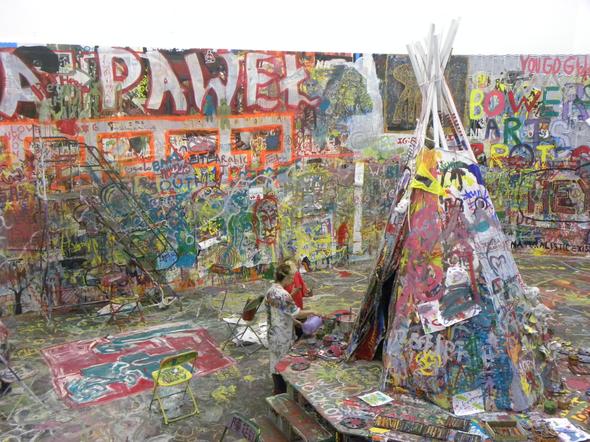 (title)
The Draughtsman's Congress
---

---
Announcement and Preview
by Susan Roecker
Read the PDF here....
Exhibition opening
Sunday, November 17th, 2013 from 1:00 to 4:00 pm
at
368 East 8th Street, NYC (between C & D)
or see
www.kellyglassstudio.net
---

---
Sara Schneckloth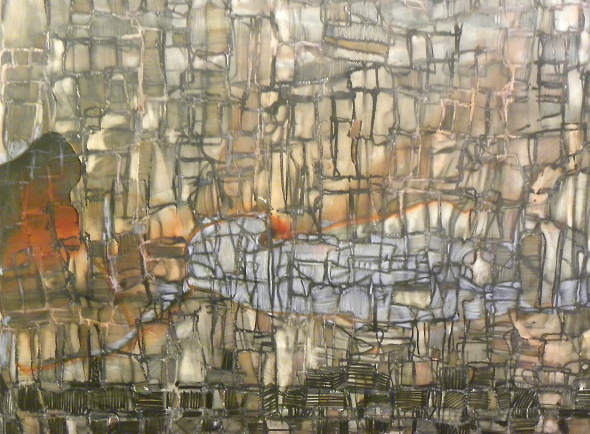 Sara Schneckloth, 2013 (detail)
at Soho20 and the
Fowler Arts Collective
In late June and early July of this year, Sara Schneckloth, an artist currently working in South Carolina who should be known better here (and in the world) visited the Fowler Art Collective in Greenpoint to do several days of intense work (ten hours a day, according to the artist) on her characteristic drawing. A few months previously (in March) she had a brief show at Soho20 in Chelsea, sharing the space with some other artists.
---

---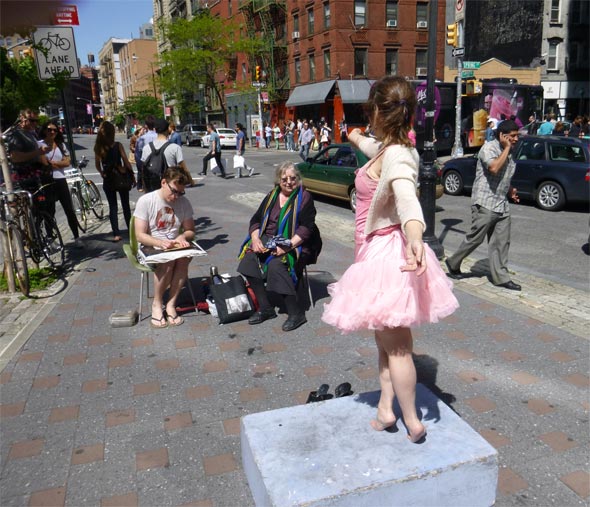 Minerva, Model (Elizabeth Hellman), and Artist Demonstrate in Petrosino Square Plaza
The Battle of Petrosino Square
A war of sorts has broken out between two improbable belligerent parties around a little-known pocket park in Lower Manhattan, Petrosino Square. On the one side are some of the immediately local residents of the rather unusual neighborhood that surrounds the park; on the other, the Greenwashing Department of Citibank. The central issue is the Citibike installation in the park's plaza, which has preempted a space intended and used for large public works of art.
---

---
JUDITH SCHAECHTER IN NYC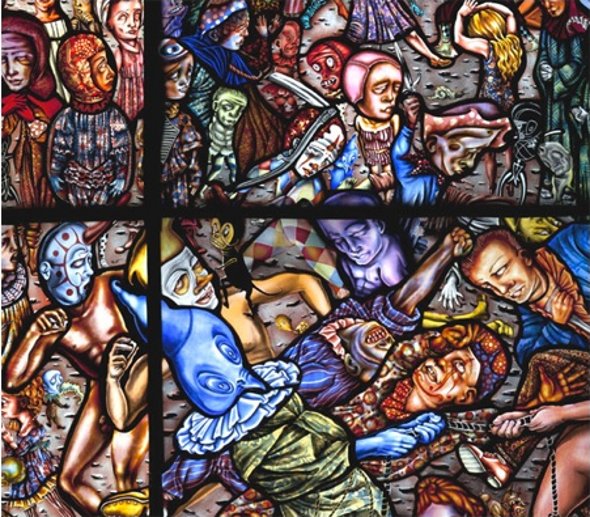 Battle of Carnival and Lent (detail)
Judith Schaechter: Battle of Carnival and Lent At Claire Oliver Gallery, NYC
This is not a review, but a pointer to the announcement of Judith Schaechter's upcoming show at the Claire Oliver Gallery in New York, where you can see the works we reviewed while they were still at the Eastern State Penitentiary site in Philadelphia. The show will be there from May 23d until June 29, and there is a reception with the artist on May 23d from 6 to 8 p.m. The Claire Oliver Gallery is at 513 West 26th St. in New York.
For more information, see the announcement, http://judithschaechterglass.blogspot.com/2013/05/esp-work-on-exhibit-opening-may-23.html; see the Artezine article for an idea of what to expect.
(permalink)
---

---
S H E L L G A M E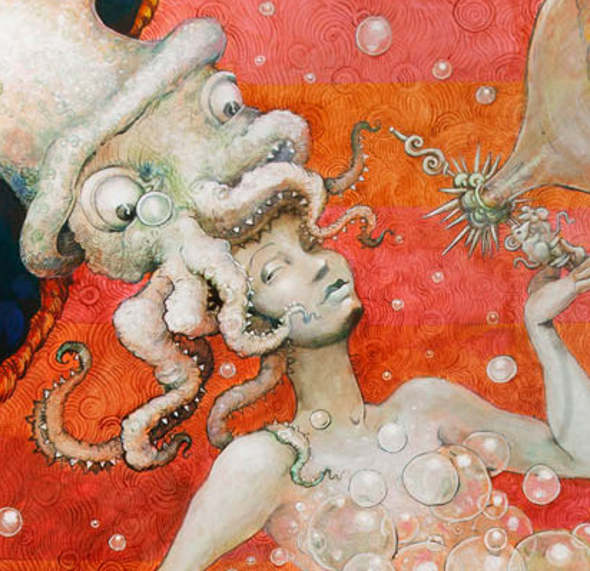 Molly Crabapple: Shell Game / Great American Bubble Machine (detail)
'Shell Game': Molly Crabapple At Smart Clothes Gallery
This is not a review, just a pointer to this show and artist, whose most recent works have been noticed in Wired, The New York Times, HuffPo, The Village Voice, and so forth. The public show opening is at 7 p.m. April 14th (this evening as I'm writing this) and is to be an Event. It will be up for only a short time. I strongly recommend it; the artist's combination of a sensuous, indeed luscious graphic style, sharp wit, surrealism, humor, and political consciousness are not to be missed.
See the artist's web site for further information.
The gallery is at 154 Stanton Street (corner of Suffolk Street in the Lower East Side) and the opening is at 7 p.m. April 14.
---

---
Thomas Lanigan-Schmidt at MoMA/PS1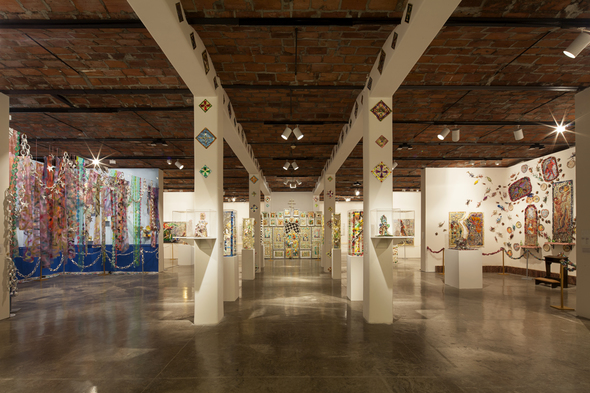 Thomas Lanigan-Schmidt: Tender Love Among The Junk (installation)
Entering this exhibition, which occupies one of the larger spaces at MoMA/PS1, was overwhelming. I don't think I've ever seen anything quite like it. The entire space is filled with numerous, mostly shiny artifacts, made of the most diverse materials, mostly things one might obtain from a 99-cent store or a trash pile. Several themes and concerns come together: formal pictorial and plastic values; religious sensibility and aesthetics; Gay and general sexuality; class politics; diverse cultures; the conflicts and cross-pollination between these elements.
(CONTINUED....)
Buying viagra for sale you should pay attention to the date not to buy the expired medication. The absorption of generic cialis is not affected by foods.
---

---
Judith Schaechter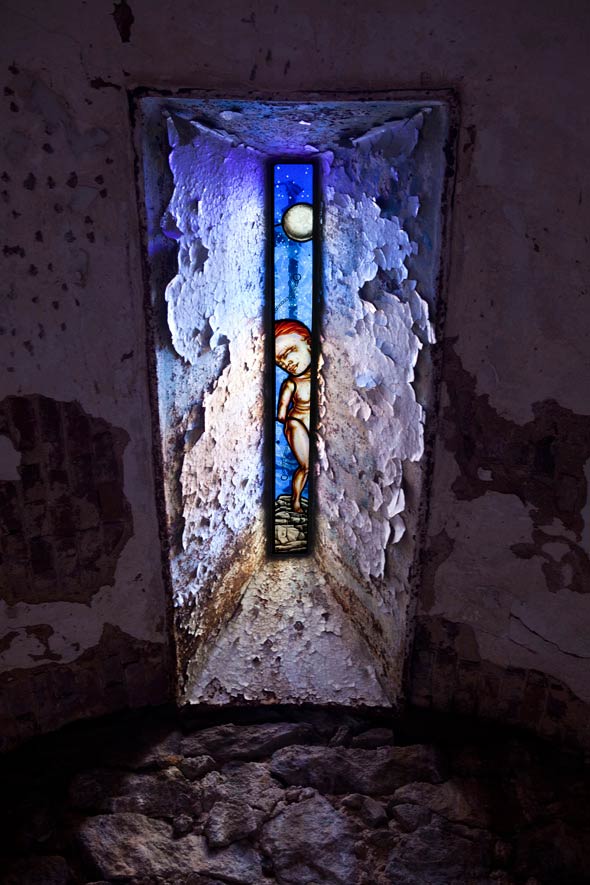 Judith Schaechter: Andromeda
at Eastern State Penitentiary
by Gordon Fitch
On a chilly day late in November, as the sun was already declining towards the horizon, I found myself within the heavy, gray stone walls of a prison, or rather the ruin of a prison....
Read about it

here!
---

---
Susan Roecker's Cat(s)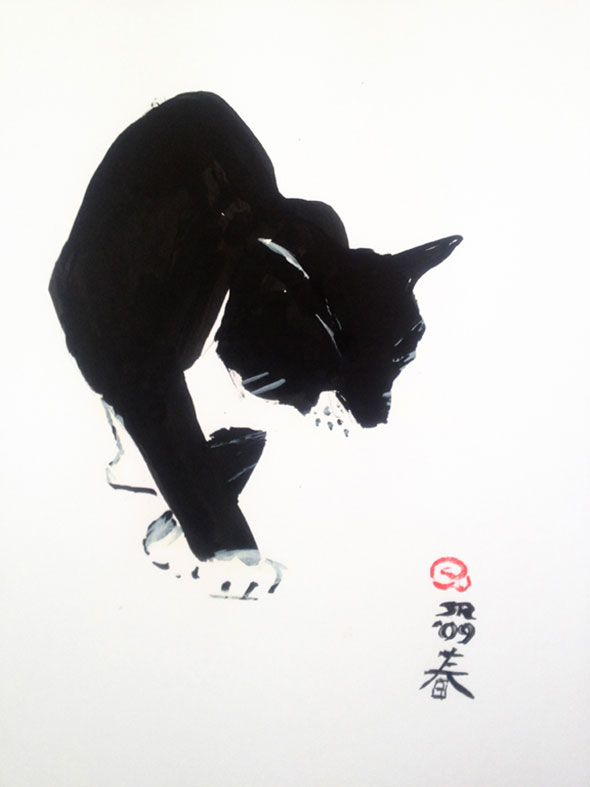 Susan Roecker
at Avenue C Gallery

-- read about them here --
---

---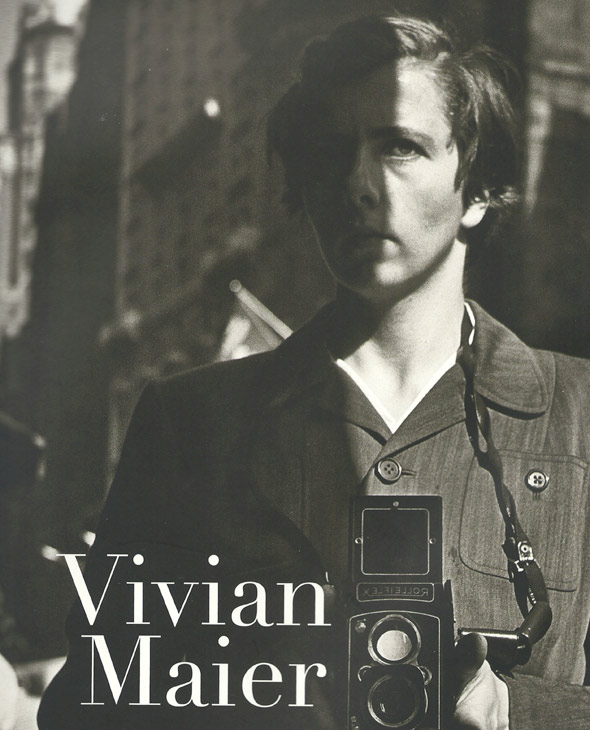 Vivian Maier: detail of book cover self-portrait
Like a figure in a dream, Vivian Maier begins to disappear even as we catch sight of her. With one ambiguous gesture she points out our world and shows us things that were always there, but which we had never seen; with another, she declines our questions and steps back into the darkness. We want to call out to her to wait, but the dream silences us, and then she is gone forever. We turn and, scattered all around us, see the objects of her work, an enormous treasure we will spend years, even lifetimes, trying to order and decode. About Maier herself, we can mostly only guess. ...

-- more --
---

---

<! -- rightmost column -->
---